Altria and Philip Morris International Considering Merger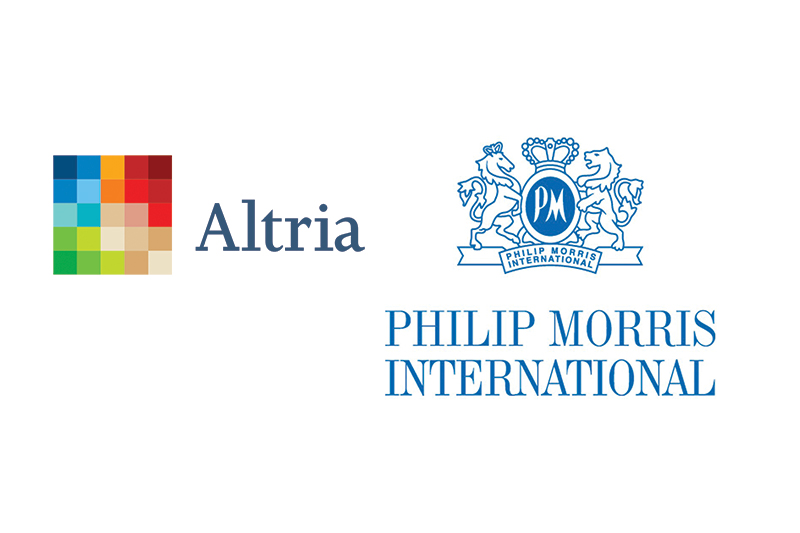 Two of the world's biggest tobacco companies are considering merging. A recent press release from Altria revealed that the company was in discussions with Philip Morris International regarding a potential all-stock, merger of equals. If completed, the merger would reunite the two companies that split back in 2008.
Altria and Philip Morris International separated back in 2008 in an effort to better focus on domestic and international markets. If the reunification goes through, the new company would have an estimated market value of more than $200 billion according to Reuters. News of the possible merger sent Philip Morris International stock prices down by 5 percent while shares of Altria increased by 9 percent. Prior to this news, Altria's outstanding stock was valued at roughly $88 million while Philip Morris International's market value stood at around $121 billion.
Analysts have predicted a merger and reunification of the companies would occur, partly due to the many changes impacting the tobacco industry. Cigarette sales are on the decline in the U.S., forcing both companies to look for alternatives and at reduced harm as a possible new profit center. Philip Morris International has received approval from the U.S. Food and Drug Administration to sell and market its heat-not-burn device iQOS in the U.S. Altria has invested $12.8 billion in e-cigarette manufacturer JUUL, giving it a 35 percent stake in the largest U.S. e-cigarette manufacturer. In 2018, Philip Morris International generated $79.82 billion in revenue while Altria reported revenue of $25.36 billion.
The press release from Altria on the merger talks cautioned that for now, the merger was just being discussed. "There can be no assurance that if an agreement is reached, that a transaction will be completed," it is stated in the press release from Altria. "Any transaction would be subject to the approval of the two companies' boards and shareholders, and regulators, as well as other conditions. Altria intends to make no further comment regarding the discussions unless and until it is appropriate to do so."
You can read the full press release here. For all the latest news from Altria, visit altria.com
NO SURPRISE HERE AS THIS HAS BEEN A TOPIC OF CONVERSATION THE LAST TWO WEEKS. WHAT ARE YOUR THOUGHTS?